In February of this year, after two years of extensive research and gathering customer input, CitationPartners and the jetAVIVA aircraft sales and marketing team introduced the first phase of the proprietary Citation Excel Eagle program. Based on the world's best-selling mid-size business jet, the Citation Excel, the Eagle offers an attractively priced, nose-to-tail, wholly-transformed, like-new aircraft with Garmin G5000 avionics as well as the ProParts support program at low hourly rates.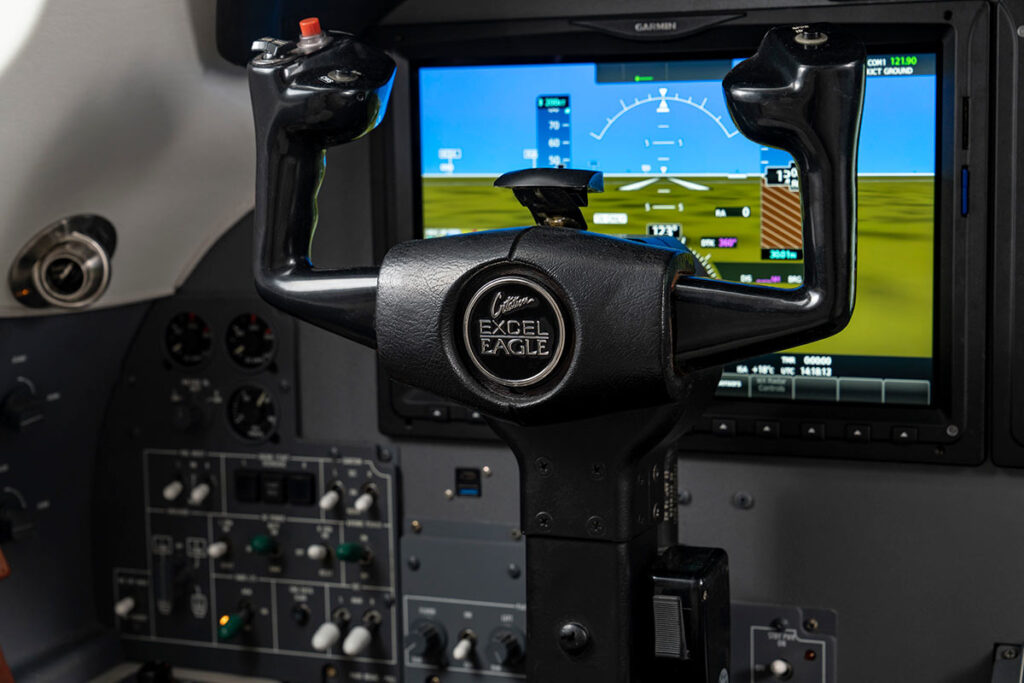 While it is customary for older aircraft to be upgraded periodically, this has been limited primarily to refurbished interiors and repainted exteriors. No one has ever developed a transformation process like the Excel Eagle.
"This process is light years beyond a simple, garden-variety re-furb; it represents a true nose-to-tail transformation of the aircraft."
The Marketplace Responded Enthusiastically to the Eagle
Quickly recognizing the unique value of this comprehensive turnkey, one-stop-shop transformation, the marketplace responded enthusiastically. All six Excel Eagles which will be produced in the 2021 phase of the program were under contract to professional flight operations within weeks of their introduction.
In addition to the strong, initial customer response to the Excel Eagle, CitationPartners received numerous inquiries from current Excel or XLS owners who asked if there would be a 2022 phase of the Eagle program in which we could transform their aircraft into an Eagle. We are pleased to announce that the answer is a resounding yes and the process could not be more straightforward. A current Excel or XLS operator can spec out a new interior and exterior and any other options exactly like the purchaser of a new aircraft, bring the aircraft to Wichita, and then take delivery just a few months later of their extensively transformed and like-new Citation Eagle.
The Citation Excel Eagle was designed to provide a uniquely high value and meet the requirements of a wide range of prospects, including professional flight departments, major charter operators, individual owners and flight management companies, all of whom have a need for a like-new, mid-size business jet.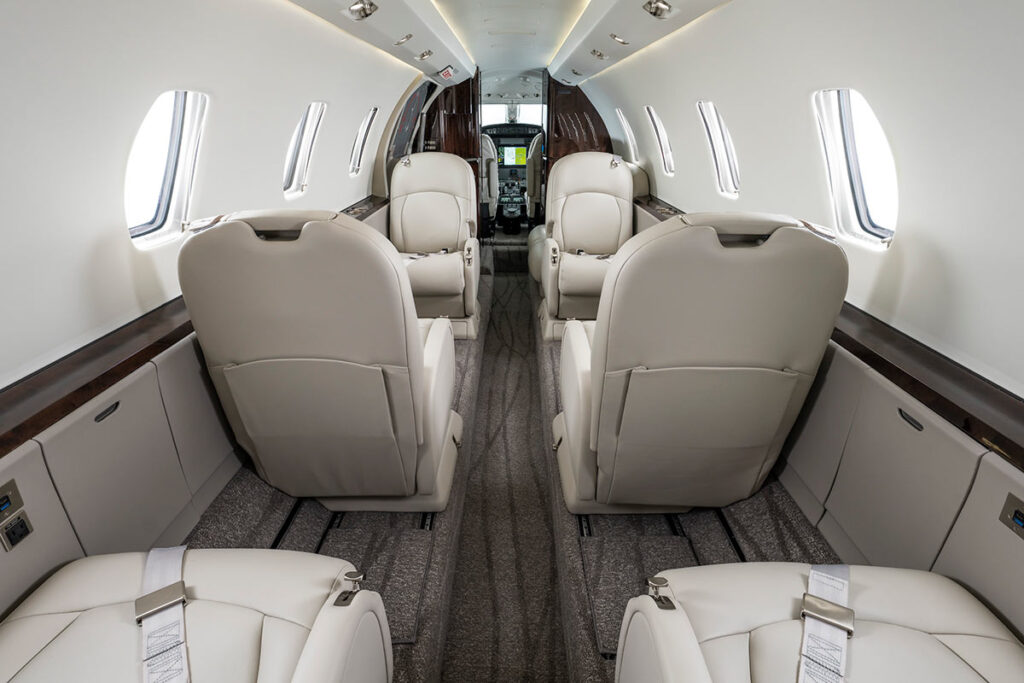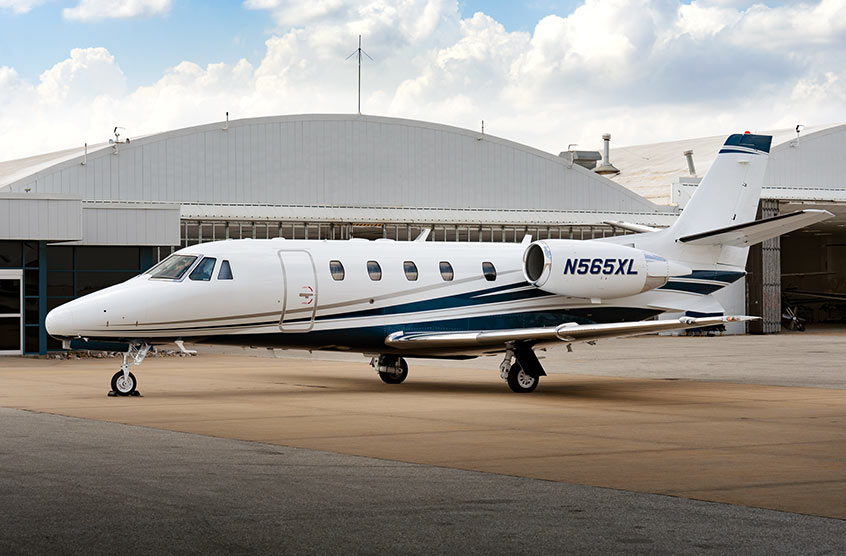 Your Current Excel or XLS Transformed
Every Excel and XLS produced in the 2022 phase of the Citation Eagle program will be carefully inspected by the Citation Service Center which will establish its eligibility for a lower-cost ProParts program. Then, Yingling Aviation, a Cessna partner for over seven decades, will integrate the industry-leading Garmin G5000 avionics system, as well as a totally new interior, exactly to your specifications, including upper and lower sidewalls, re-veneered cabinetry, high-quality leather seats, and a chemically stripped and re-painted exterior.
This turnkey, one-stop-shop transformation will take just five months and will be attractively priced at $1.49M. This investment in a like-new Citation Eagle will substantially increase its residual value. Further, the capital invested will qualify for bonus depreciation.
Of particular significance, VREF has already announced that the Eagle will be carried in its Aircraft Value Reference as a stand-alone model that is $1.25M higher than the standard version of the Excel or XLS.
Take Advantage of this Exceptional Opportunity by Securing an Early Delivery Position
Because of its proven value, we are confident that the Eagle transformation will be exceptionally well received by current Excel and XLS owners. Since we are limited to a rate of one per month in 2022, we have developed a simple process for customers to secure an early delivery position. CitationPartners will accept on a first-come, first-served basis, LOI's accompanied by a fully-refundable escrow deposit of $25K. This deposit will secure a delivery position and give the owner 60 days to spec out the aircraft and decide whether to move forward with the program. With a decision to proceed, the customer will be asked to execute a purchase agreement that includes a non-refundable $200K deposit.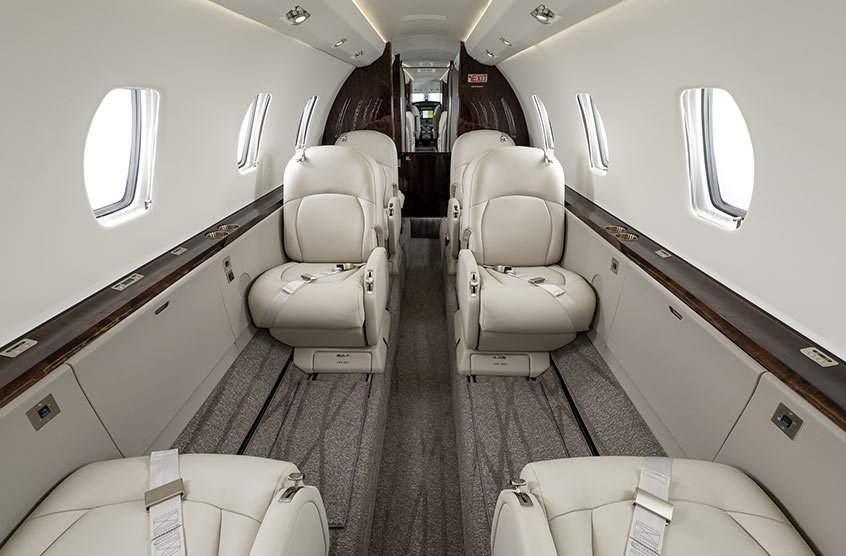 CITATION EXCEL EAGLE
Garmin G5000 Avionics
Turnkey, One-stop-shop Transformation and Minimal Downtime
Compelling Financials
Citation Service Center Inspections
Numerous New Parts and Systems
Like-new to Your Specifications
Totally New Interior and Exterior
Low-cost ProParts Program
In summary, while it is possible for an Excel or XLS owner to have their aircraft re-furbished at other sources for avionics, interior and paint, the timeframe would be much longer, the process less complete, and the value considerably lower. The Citation Excel Eagle is a proprietary program. Only CitationPartners can offer this proven, nose-to-tail, turnkey, one-stop-shop transformation performed by the Citation Service Center, Yingling Aviation and a team of professionals who have devoted their careers to Cessna and the Citation program. As a result, the Citation Eagle has the exclusive, unmatched and proven combination of aircraft quality and ongoing support.