In 2018, Russ Meyer, Gary Hay and Russ Meyer III formed CitationPartners with the objective of thoroughly evaluating the market for an affordable, high value, pre-owned, mid-size business jet. Following extensive research, including in-depth discussions with prospects and other industry professionals, they concluded that a robust market did indeed exist.
Potential customers emphasized, however, that such aircraft must meet several critical requirements, including a proven record of overall performance, reliability, low cost of operation, and ongoing airframe, engine and APU support programs. Further, the aircraft must still be in production and have demonstrated a high residual value. Taking all these criteria into consideration, it quickly became clear that introducing a totally new concept like the Citation Excel Eagle was the ideal solution to meeting all these customer expectations.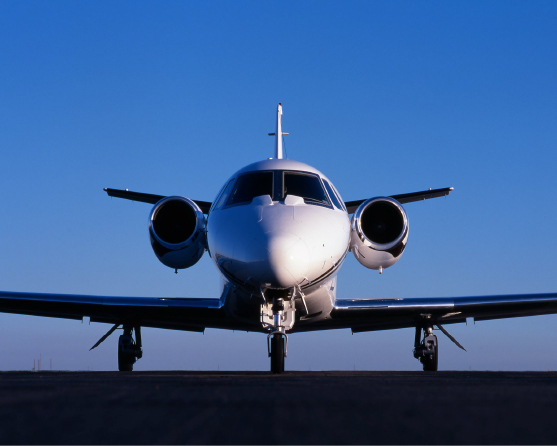 Meeting Customer Expectations
Like-new and highly affordable
Proven performance
Reliability
Low cost of operation
Comprehensive airframe, engine, avionics and APU support programs with no buy-in
Still in production
High residual value
While it is customary for older aircraft to be upgraded periodically, this has been limited primarily to refurbished interiors and repainted exteriors. No one has ever developed an upgrade like the Citation Excel Eagle, which will include an extensive list of inspections as well as numerous new parts and systems by the original manufacturer, the installation of state-of-the-art avionics and totally new interior and complete strip and paint.
This process is light years beyond a simple, garden-variety re-furb; it represents a true nose-to-tail transformation of the aircraft.
Extensive inspections and new parts and systems by original manufacturer
Garmin G5000 avionics
Totally new interior
Complete strip and paint
NetJets recently began to trade its Citation Excels, with their proven airframe and systems, to Textron as part of an agreement to purchase new Citations. These Excels have been operated professionally and maintained diligently, primarily at Citation Service Centers.
While these aircraft have relatively high total time, it is important to remember that the Excel was certified to exactly the same rigorous FAA Part 25 Transport Category regulatory requirements as every Boeing and Airbus model to ensure a long and safe operational life.
During the lengthy certification process, the Excel was structurally and fatigue tested to 75,000 flight hours. Further, the FAA-approved and required maintenance and inspection manuals were designed to support operational integrity. Frankly, the high number of hours on these Excels is the best evidence of its industry-leading dispatch reliability.
Maintained primarily by Citation Service Centers
Certified to the same FAA standards as every Boeing and Airbus model
Structurally and fatigue tested to 75,000 flight hours
FAA approved maintenance and inspection manuals
In summary, the Citation Excel Eagle was designed to provide a uniquely high value and meet the requirements of a wide range of prospects, including professional flight departments, major charter operators, individual owners and flight management companies, all of whom have a need for a like-new, mid-size business jet at a compelling low price; a price that includes broad, ongoing, aircraft, engine, avionics and APU support programs that are exclusive to the Citation Excel Eagle at low hourly rates and with no upfront buy-in costs.