Leading a team of talented, experienced, subject matter experts.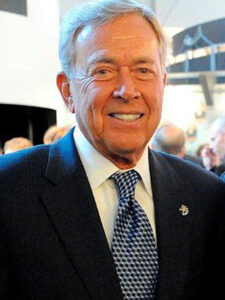 Russ Meyer
Partner
Russ Meyer has been deeply involved in aviation almost his entire life. A graduate of Yale University and Harvard Law School, Russ served as an aviator in both the U.S. Air Force and Marine Air Corps. He was Chairman of Cessna Aircraft for 32 years. Now Chairman Emeritus, he continues to be active in the industry.
As the three-time chairman of GAMA, Russ led the effort leading to enactment of the General Aviation Revitalization Act (GARA) in 1994. An active aviator for 65 years, Russ is type-rated in almost every Citation model. A former winner of both the Collier and Wright Trophies, Russ is a member of the National Aviation Hall of Fame.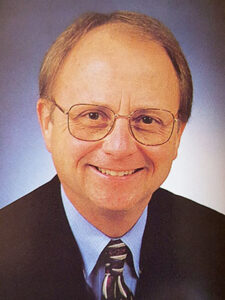 Gary Hay
Partner
Over his 36-year career at Cessna Aircraft Company, Gary Hay held a number of senior management roles in worldwide marketing, sales, and customer support. He succeeded Russ as CEO in 2000.
Gary earned a Business Administration degree from Wichita State University and served in the United States Marine Corps Reserve. Additionally, he holds a Commercial-Pilot certificate, and has logged more than 6,000 flight hours. He is type rated in most Citation models.
During his career, Gary held industry leadership positions with the National Business Aviation Association and the General Aviation Manufacturers Association.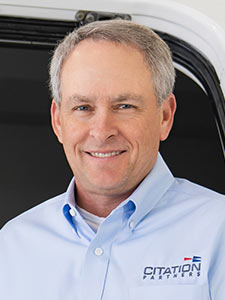 Russ Meyer III
Partner
Over his 20-plus year career in aviation, Russ Meyer III has held increasingly responsible management roles at several major companies in the area of customer support, sales and marketing, and program management. He was
the program manager for the Citation CJ3 and Citation Mustang programs at Cessna.
Russ earned a Bachelor of Arts degree from Wake Forest University and a Master of Business Administration degree from the University of South Carolina.
Russ was an F-16 pilot in the Air National Guard and flew over 50 combat missions in Operation Desert Shield/Storm. He also participated in
Operation Northern Watch and Operation Provide Comfort. He holds type ratings in several Citations.